22.3.10
22.3.10 |
Posted by Unknown
|
Edit Post
You asked for the tutorial so here it is.
Dress or skirt with linig
Tulle
Scissors or rotary cutter
Thread
Sewing machine
Here is the dress I chose.
Measure the width of the bottom of the lining.
Mine is 24 1/2" long on the front and another 24 1/2" long on the back equalling 49"
Double that number and that's how long your tulle needs to be. So mine needs to be 98" long total.
Cut strips of tulle 6" wide and enough to equal the length you need.
Lay the strips one on top of the other.
Fold the tulle in half so it is 3" wide.
Gather the tulle.
Pin the tulle to the bottom of the lining.
When you get to the end of a strip of tulle just overlap the begining of the next strip.
Sew.
It really does make a difference!!!!
Here is the before.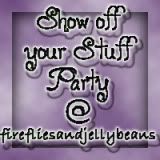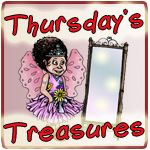 Labels:
Girls Clothes
,
Tutorials
,
Upcycled