8.9.10
8.9.10 |
Posted by Unknown
|
Edit Post
I love Argyle!!!
I know some think it's nerdy, some think it's preppy, some think it's just plain UGLY.
I think it's cute without being cutesy.
I love little boys in argyle!!!! So I made this outfit for Dakota.
Today we are going to make the polo.



Polo shirt




Scrap fabric




Thread




Wonder Under




Scissors




Sewing machine




Iron
Grab the fabric scraps and iron Wonder Under or any fusible webbing to the back of the fabric.
My fabric choice was two shades of denim but you can use any combination.
Draw the diamond shapes on the paper backing.
You need 3 large diamonds and 4 small diamonds.
Cut them all out.
Pull off the paper backing.
Line up the large diamonds on your shirt. I used a ruler to make sure they were all evenly spaced from the bottom and each side.
Next lay the small diamonds on top of the large diamonds where the points meet.
Iron the diamonds onto the shirt.
Sew close to the edge of each large diamond. You will have a criss cross through the middle of the small diamonds.
To finish it off I did a stitch going out from the outside small diamonds. See picture!
I didn't satin zigzag stitch on the edges because I wanted it to fray and look a little ragged on the edges.
The jeans are done very similar.
For each leg you need 1 large diamond and 2 small diamonds.
Iron them on.
Rip open the inseam (inside of leg) about 10".
Now it's time to sew them about 1/8" from edge.
I turn the jeans inside out and sew them down. It's just a lot easier for me to maneuver the fabric this way.
Turn right side out and sew the seam back using jeans thread.
I think you can call this a success!
Dakota has sooooo much energy. Too bad he can't give me some of it!
This is my favorite picture from the photo shoot.
He's so happy and you can tell he is having a blast!!!!!!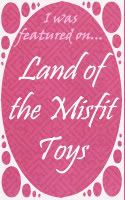 Labels:
Boys Clothes
,
Tutorials
,
Upcycled